Tag Archives:
audio poruke telefonska centrala
Savremeni telefonski servis,  kontakt centar – call centar, podrazumeva profesionalno snimanje glasovne poruke za govorni automat. IVR na srpskom.
Funkcionise tako što korisnik poziva firmu, umesto javljanja operatera prvo čuje automat sa telefonske centrale. Nekada to može biti samo jednostavna pozdravna audio poruka, telefonska sekretarica. To može biti slučaj tokom poziva van radnog vremena. U toku radnog vremena pozivalac sluša snimljeni glas spikera i tako prati instrukcije. Tada bira opcije koje govorni automat izvršava sa telefonske centrale. Potom se vrši spajanje sa odgovarajućim sektorom ili operaterom. Pozdravne govorne poruke, promtove ili IVR glasovne poruke uvek treba snimati na studijskoj opremi u visokom audio kvalitetu.
Snimanje glasovne poruke za telefonske sisteme i centrale u studiju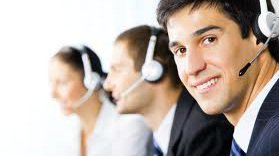 Zato se audio poruke za ivr sistem uvek snimaju na profesionalnoj opremi uz odgovarajuću akustiku gluve sobe. Posle snimanja sledi važna faza editovanja i prilagođavanje čujnog spektra. Dobijeni snimak visokog kvaliteta treba prilagoditi odgovarajućem formatu vaše centrale. Finalni audio zapis, samostalno implementirate na vaš sistem. Moj doprinos vašoj poruci vezan je za kreativni segment, profesionalni glas sniman po tačno utvrđenom tekstu. To važi za sve glasovne poruke, za svaku kancelariju ili kompaniju. Pisanje teksta za glasovne poruke treba da bude konačno. Napisan tekst ili bar doveden do poslednje faze pre dostave na procenu.
Primer govorne poruke za call centar ( glas i muzika )
IVR poruka za kontakt centar, ženski glas ( samo glas opciono )
Engleski: Uz prethodno realizovano snimanje glasovnih poruka za call centar na srpskom jeziku, moguće je dodatno opciono snimanje poruka na engleskom jeziku. Tekst na engleskom treba da bude finalno doteran, sređen i gramatički finalno proveren, pre nego se dostavi na snimanje i procenu. Tek tada je moguće novo snimanje u studiju, sa native american-english voice / izvorni govornik na engleskom jeziku.
In-Store audio snimanje poruke za trgovinske lance, prodajne objekte (akcije, popusti , sniženja i aktuelne promocije, važne informacije i upozorenja)
Prednosti sa in-store radio podrškom spikera. Veliki prodajni objekti, trgovinski lanci i prodavnice imaju portebu da informišu kupce koji se trenutno nalaze u objektu. Snimljeni glas prezentuje kratke audio poruke, pruža najvažnije informacije o aktuelnim promocijama, proizvodima. Glasovna audio obaveštenja. prodajni objekat se uskoro zatvara. Obaveštenje obaveza nošenja maski zbog trenutne epidemiološke covid situacije. In store audio poruka preko automatizovanog sistema razglasa.